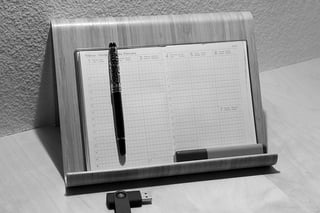 Here is the 2nd and last part of the ELD Mandate Part 2: The When and the Why?
As transportation stakeholders prepare for the FMCSA's new Electronic Logging Device (ELD) mandate, our goal is to help guide you in your efforts.
Today's topic: the WHEN and the WHY of the ELD mandate.
WHEN?
The FMCSA's final rule was published on December 16, 2015. It will become effective 60 days after publication, on February 16, 2016. The rule is being implemented in three phases.
Phase 1: Awareness and Transition
Phase 1 is the two-year period following publication of the ELD rule, February 16, 2016 to December 18, 2017. During this time, carriers and drivers subject to the rule should prepare to comply and may voluntarily use ELDs. Carriers and drivers subject to the rule can use any of the following for records of duty status (RODS):
Paper logs
Logging software
AOBRDS (Automatic Onboard Recording Devices)
ELDs that are registered and listed on the FMCSA website
Phase 2: Phased-in Compliance
Phase 2 is the two-year period from the compliance date (December 18, 2017) to the full compliance phase (December 16, 2019). Carriers and drivers subject to the rule can use the following for RODS:
AOBRDS that were installed prior to December 18, 2017
ELDs that are certified and registered following rule publication (December 16, 2015)
Phase 3: Full Compliance
After Decmeber 16, 2019, all drivers and carriers subject to the rule must use certified, registered ELDs that comply with the requirements of the ELD regulations.
The WHEN of the mandate is designed to allow for ample preparation time and appropriate training for users on every side of the ELD equation. The bottom line: there is no rush. Evaluate your options and determine the best WHEN for your situation.
WHY?
Agatha Christie once said, "The why must never be obvious. That's the whole point." I'm sure that many readers would prefer the status quo, but we must keep pace with technology and move forward with new ways of doing things. The ELD mandate is no exception.
According to FMCSA:
"ELDs make tracking hours-of-service (HOS) easier and more accurate. This helps prevent both deliberate and unintentional HOS violations and helps drivers avoid fines due to mistakes in paper logs. Improved compliance with HOS rules helps ensure drivers have time for adequate rest and to operate commercial vehicles safely. More accurate and consistent HOS records also facilitate enforcement and support carrier business operations, such as effective dispatching."
Whether you agree with FMCSA's assertion or not, the ELD mandate is here to stay. Hopefully it will result in a safer transportation system and ultimately level the playing field for everyone moving freight. Like any change that is forced upon us, we must first digest and understand what is to come, and then do what is required of us in order to move forward.